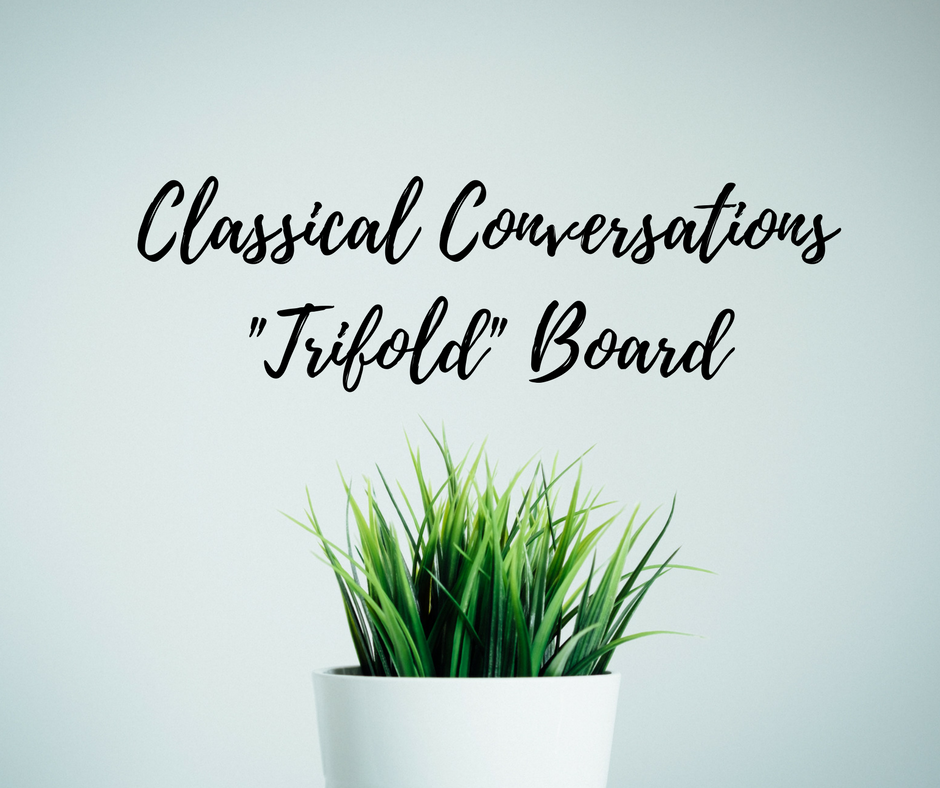 This is my third year homeschooling and second year with Classical Conversations. As I thought about our setup and how to organize this year's materials, I really liked the idea of the trifold that a lot of the CC moms were doing at home. The issue is that I don't have the space to display it and didn't want to be dealing with folding it and putting it away. Then I saw our bulletin board and it "hit me"! I would repurpose it. There were several visual aids before, that to be honest, were not really serving any purpose. I just had to print all the memory work and use page protectors and push pins: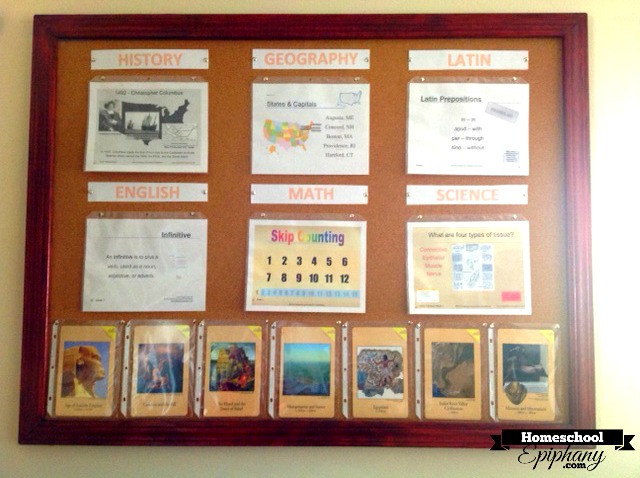 Best perk I noticed about this, is that the memory work is nicely displayed, and readily available for my children.
Next thing was to find a way to organize all the prints for the board. I used simple folders and label them with their respective subject: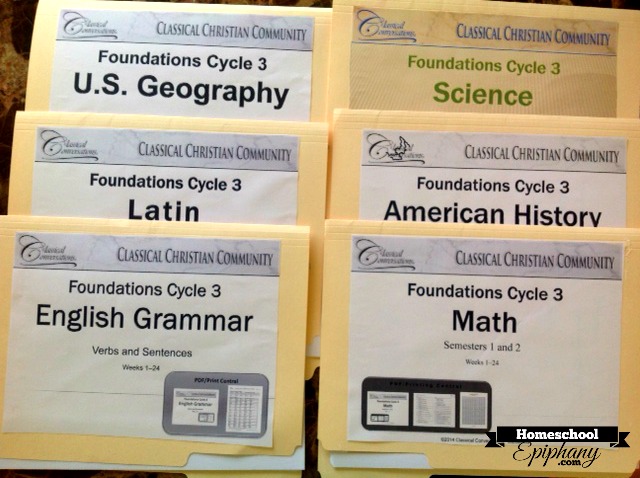 All the prints for the year nicely organized and the best part, I don't have to be spending time re-writing or printing every week. All I have to do, is get all the prints from each subject and replace the previous week by just sliding them in the sheet protectors. I used some prints from CC Connected but mostly from Classical Conversations' Cycle 3 Memory Work Resource CD.
To have all the folders nicely put away, I placed them in a magazine/folder holder and label it with our current cycle: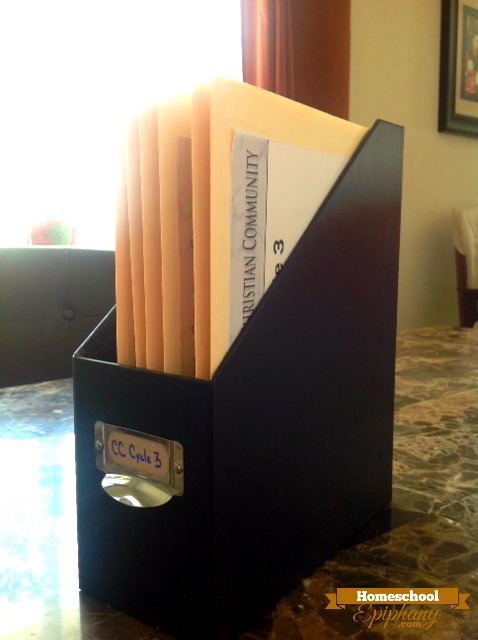 My daughter is of good age to begin copywork and notebooking. CC Connected has a few notebooking files to download, and the one that caught my attention was from Sheri Ellis. I printed all the 24 weeks for each subject (yes, a lot of paper and ink, but so worth it). I then hole-punched all the sheets and placed them in a two-inch binder with 24 tabs: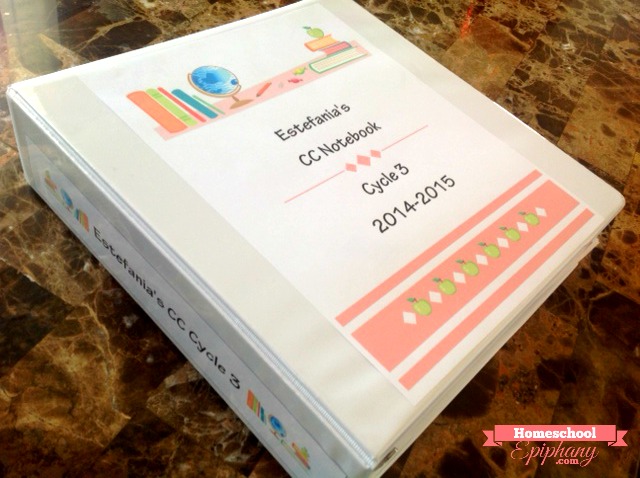 I decided that it would be easier for my daughter to organize it by weeks: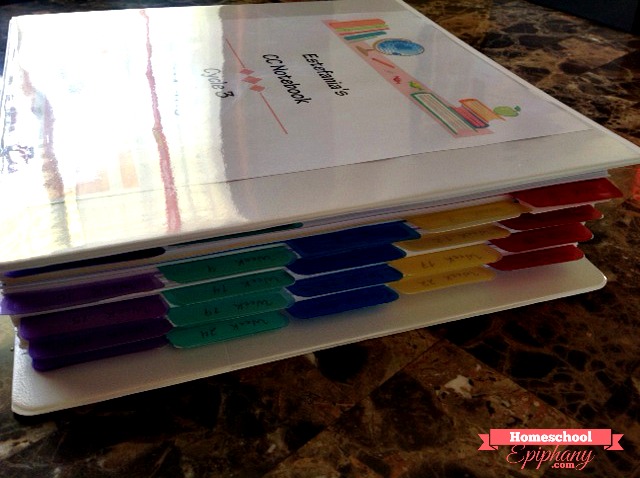 This is a sneak peak of the contents (image provided by Sheri Ellis):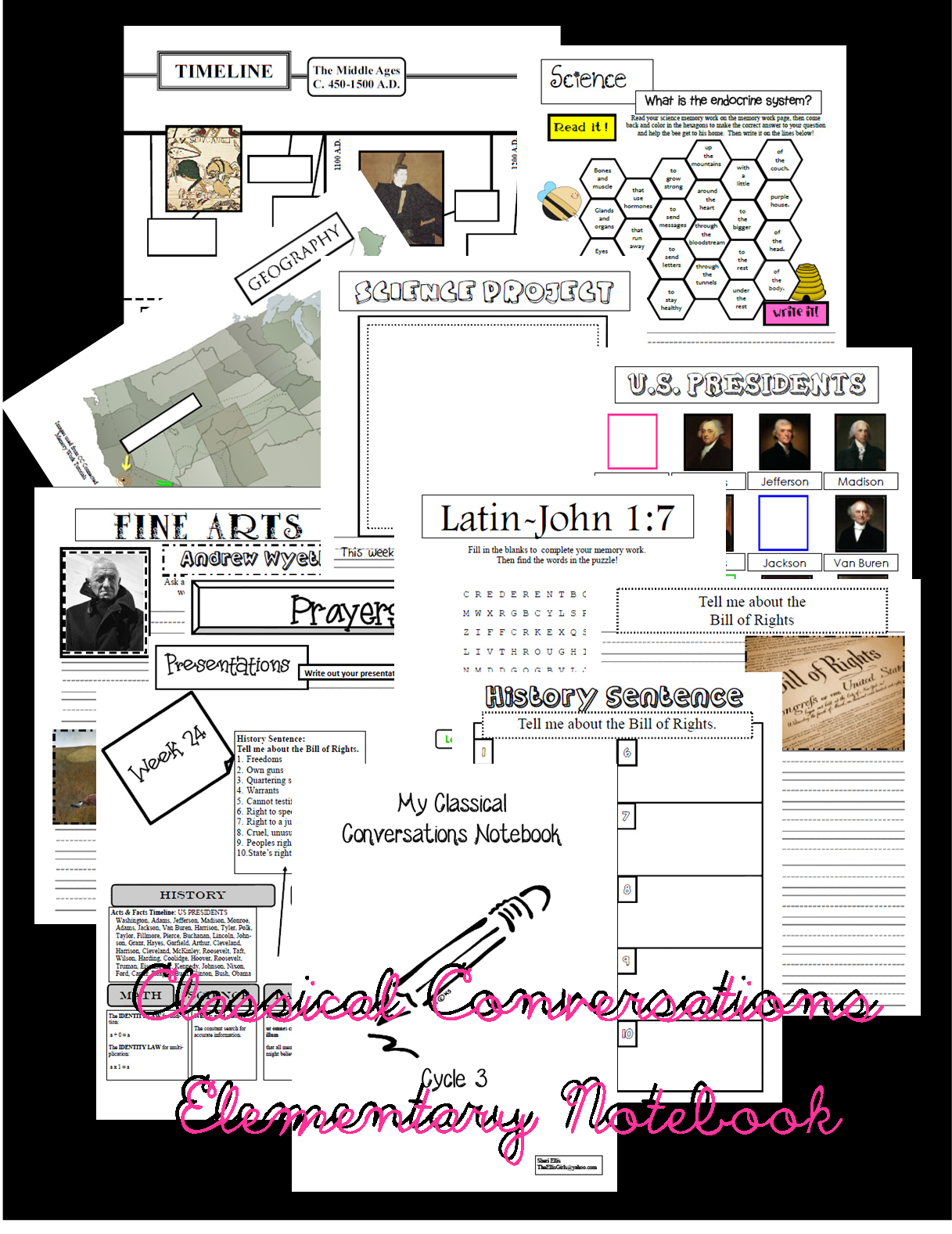 If you are interested in this notebook, you can download it from CC Connected, username: sheriellis
This is our plan for cycle 3, and thanks to God is working pretty well so far.
Have a blessed CC year!