Are you serious? Christmas just passed and you want me to start thinking about it again? You may be asking these questions, and my response is: ABSOLUTELY!!!
Let me ask you now, were you stressed-out trying to seek for what to gift your love ones? Were you anxious because you had to use credit for many, if not all, of the purchases? I have a solution to this dilemma. Actually, I have several options for you to consider, so that when Christmas arrives later this year, you will be prepared and relaxed to properly enjoy and celebrate the reason for the season.
First I want to talk about the finance aspect of Christmas. As much as we want to say and apply that Christmas is not about giving (or exchanging) gifts, but to celebrate Jesus' birth in Earth, we still go through some "stresses" like purchasing gifts for loved ones, especially the children in our life. If you have several children plus nephews, nieces, friends' children, etc, you are most likely prone to purchase gifts to all of them. Even if you purchase simple and affordable items/toys, it all adds up to a substantial quantity. In some cases you even feel the need to put it in credit. But as Christians, we are called to be good stewards of our money and time, among other things (see 1 Peter 4:10 and Matthew 25: 14-30). I'm going to share with you some planning ideas to make the most out of your money, as well as some options to make some side money without too much effort, that will save you time and stress during the next holiday season.
Are you ready? Grab a notebook and pencil and lets begin!!!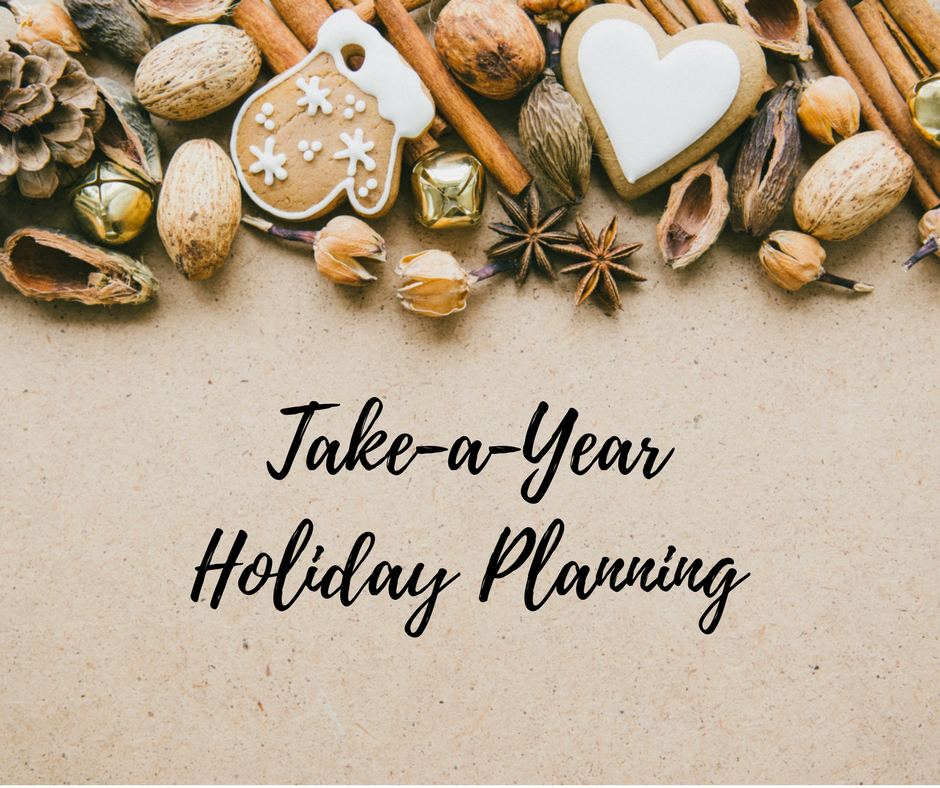 Save up for 10 months
Dave Ramsey has an awesome article with this idea: Calculate the amount you spent on gifts for this last Christmas, divide it by 10 and that's how much you will need to set aside each month so that by the time October comes, you are ready for acquiring those meaningful gifts without acquiring debt.
2 Ways to apply this idea:
a) Withdraw that monthly amount and save it on a properly labeled envelope. You can divide that monthly amount by two (if you get paid bi-weekly), and withdraw that amount from each paycheck.
b) Create a bank account (either checking or savings) specifically for that purpose.
Some banks offer the option of a Christmas fund. You set it up to automatically transfer the amount you wish every month to that fund. The downside to that, is that these accounts are usually "frozen", meaning, you can't withdraw until the established time. This might be a problem in the event of an emergency, where gift giving becomes unimportant in these situations.
A few ways that I'm personally trying out to come up with additional money, are by reward points apps. You technically have to work for this one, but only as much as your time allows. Remember, every bit counts. Following are some  of the apps that I already began to use and that have already earned me some rewards in this first week of the year.
1) Shopkick–it's an app where you accumulate "kicks" for rewards. You can choose your rewards gift card. Examples are Walmart, Target, American Eagle, RedBox, Best Buy, Old Navy, and many more. You can even have the option to collect kicks to causes like Feeding America or the Red Cross. As of right now, I'm one quarter of the way to earning a $25 Target gift card, without even making a purchase!
How it works: You earn kicks for walking- in to the participating stores, by scanning random products or specific ones, and also by making purchases (you would need to link a debit or credit card which can only be Visa or Master Card) but you don't have to. Just be wise to check for kick options for purchases when you need to make one. You also earn additional kicks each time you invite friends that join and begin participating. (note: this requires location, microphone and camera enabling for the app).
This will take time to accomplish, but by the fall, if you use it smartly or diligently you could have a couple of gift cards to use for your purchases. Any bit helps.
2) ibotta–it's an app that helps you get rebates when you grocery shop. You simply unlock the "coupons" for the items that you already have in your grocery list. Then after purchasing your groceries, scan the barcode on your receipt, and in a few hours you get confirmation. I just tried it this week and I received $7.25 in rebate and for beginning within the time frame from when I joined, I earned extra,  so my total for this week was $17.25. Once I reach $20, I can have it deposited to my bank account via PayPal or choose gift cards instead. The option is there (I like getting the cash…but that's just me).
2) Swagbucks— You also earn rewards in the form of gift cards by doing surveys and having Swagbucks set up on your computer as your search engine. You earn SB (SwagBucks) for watching videos, searching the web, doing surveys and also by shopping through online retailers through SwagBucks (again, only if you need to).
Some people accumulate their SB until the end of the year, like the Money Saving Mom, Crystal Paine, who purchased all her Christmas gifts this past December by redeeming her SB in the form of an Amazon gift card. It takes time, but like I said, every bit counts.
You can actually schedule time on a daily basis, maybe 15- 20 minutes the most to work on SB. You can work on a few surveys here and there, and even have the computer play videos (in a topic of interest), while you do about your routinely activities (you can even have the volume down…sshh…). Within time you will see your rewards accumulate.
3) Amazon Prime— If you enjoy the convenience of Prime, you might also know that you can collect rewards easily by shopping using the Amazon Visa credit card. Every time you shop with it, you accumulate points, that convert into dollars, in which you can easily use to get gifts from Amazon.
Important note: you can easily fall into debt if this is not managed wisely.
Suggestion: You can designate a bank account where you deposit/transfer the amount you credit on your card, so that the money is readily there to pay your statement in full.
4) Varage Sale— you can download this app on your phone, find your community and sale gently used items. This will help and motivate you to declutter your home while earning money, that you could not only use for gifts, but to save for another specific goal, or simply to extend your emergency fund.
5) Hosting parties for your Consultant friends.
Now a days there are many stay at home moms and also fully committed ladies that work as consultants for companies like Younique, Jamberry Nails, Scentsy, Pampered Chef and children's' book publishers like Usborne Books and More, among others. You can kindly host for your friend and you give her an opportunity to earn a commission for her own Christmas fund, while you earn rewards in the form of products that you could destine for Christmas gifts. You help a friend and you earn free gifts!
Now, when planning for the holiday itself, procrastination is a killer! This past holiday I set my mind to be in peace. I actually did better this past season with planning and being ahead of the game, but in one of those joyful moments, while with my family, I had an epiphany, a sudden realization of how much better the holidays would be if I were to begin planning it a year (or at least 10 months) in advance! So I took note of what could be improved and came up with my budget plan, and in the process, I created my own personal "Take-A-Year Holiday Planner". I'm very excited about it, and I decided to also share it with you. If you would like to check it out and experiment with it, you can download it for free. Click the link below: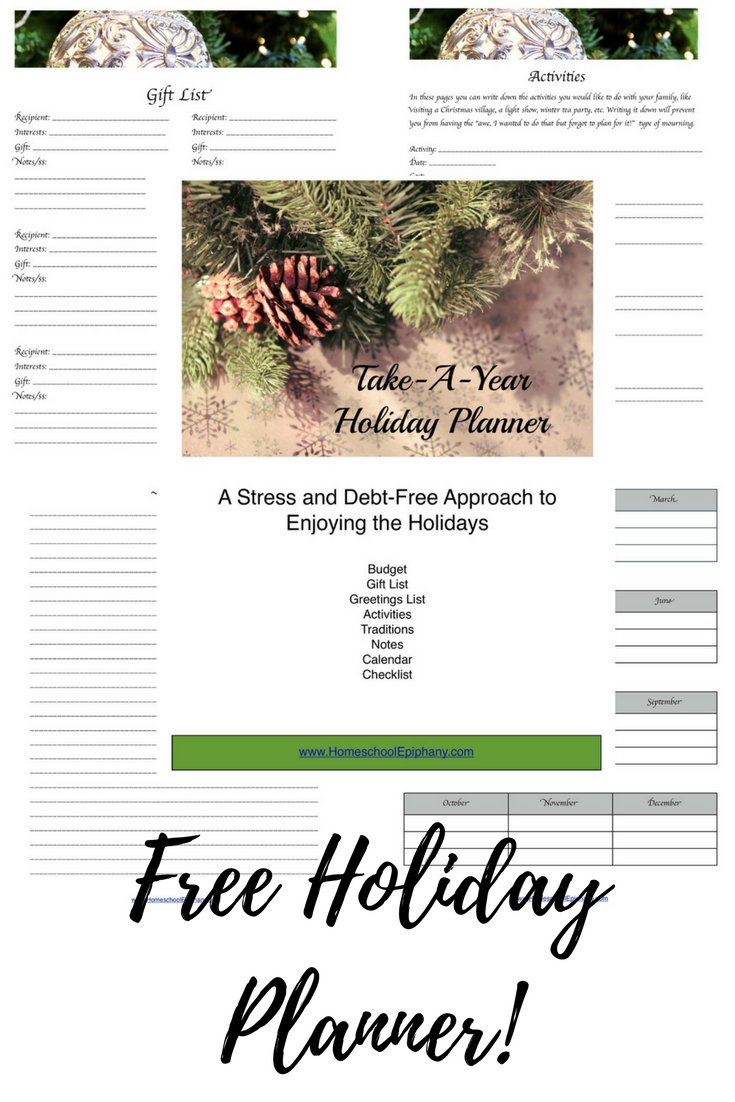 Just remember that all this planning, budgeting and diligence to save money, is to honor God by being good stewards of the time and money He has given us, and also to be more prepared to peacefully and joyfully enjoy the "Reason for the Season".
Happy Holiday planning!!!

Disclosure: I just recommend products that I personally use and deem useful for my readers. All opinions are entirely my own. Homeschool Epiphany is a participant in the Amazon Services LLC Associates Program, an affiliate advertising program designed to provide a means for sites to earn advertising fees by advertising and linking to Amazon.com