Usborne and Kane Miller books are the most exciting, engaging, and educational books on the market today. They are high quality, innovative, lavishly-illustrated and best of all they are the books kids love to read. Choose from almost 2000 bright colorful and fun titles covering a wide variety of subjects.
30 years ago Peter Usborne pioneered a new generation of books that prove that it is possible to create books that compete with the vast media that attracts children today. From activity books, to neat fiction series, to internet-linked science and history encyclopedias, Usborne does books better.
Kane Miller books come from all over the world to bring a different feel, culture, or just a silly story that kids everywhere can enjoy. Fantastic fiction series make Kane Miller a wonderful choice for the readers in your life.
Check out our New titles or shop by category, or start with our great collections to build a wonderful library of books for your family!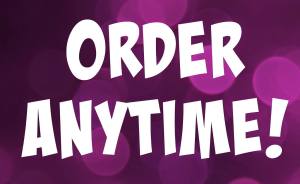 Literacy is so important and Usborne Books & More offers so many ways to make quality books available to children and their families. As our Mission Statement reflects, "The future of our world depends on the education of our children. We deliver educational excellence one book at a time. We provide economic opportunity while fostering strong family values. We touch the lives of children for a lifetime."
Please spend some time taking a look at what Usborne Books & More has to offer you …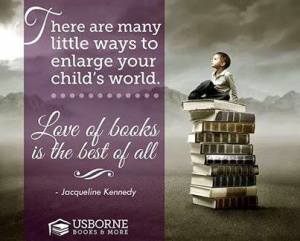 You can browse and shop by clicking any of the images on this page.
Happy shopping!!!